I'm soo nervous this is my first EVER tutorial. But I know alot of people want to know, so here goes.

You don't have to want to know how to make this particular icon, but in going over how to make it kind of shows you the basics in image ready so later you can experiment more with it and make your own stuff.

I'll be making this very simple text animation icon:



this is for people who already have good knowledge of photoshop.


Ok, I made this icon in photshop cs:



Then I went to image>duplicate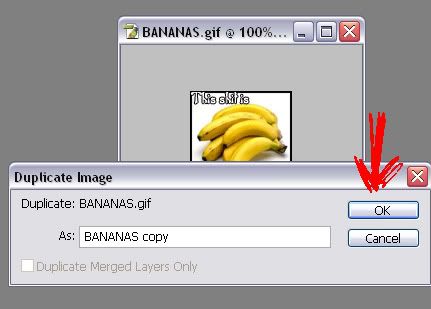 (I don't know how many people know this trick, but it automatically makes you an identical copy of the icon you are working on, which is perfect for using when making frames)

THEN after I've duplicated my icon, I make a change to the new copy. I change the color of the text to yellow, so now I have this new icon:



Once this is done, I save both icons in a new file somewhere. I created a file in my documents. You need this file to just have these 2 icons, you'll see why.


Now open Image ready.

In image ready go to File>>Import>>file as frames. Find the folder where you saved your icons and open it.





This will open your icons as frames of one animation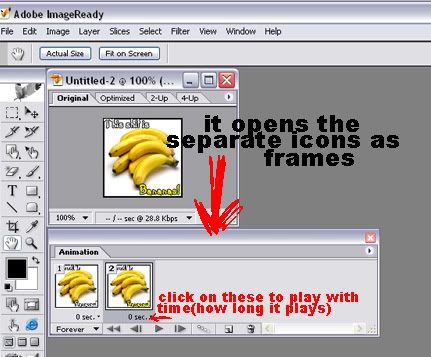 You can change how long th animation stays on each frame on the time section. (I put my first frame at 0.1 & the second as 0.2)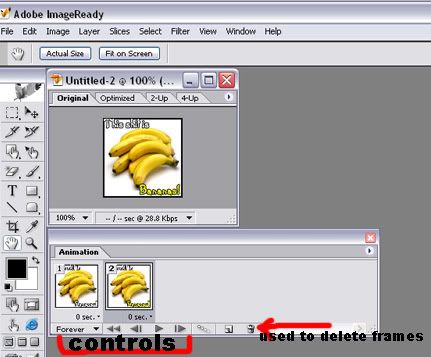 These are the controls play/stop, etc


Once you've tweaked your animation, you save it by going to File>>save optomized and you're done!


[Tips/Notes: if you make alot of similar animated icons, you can put them all in the same folder and when you open it up in imageready, just delete the frames you aren't using by clicking the frame and then clicking the trash can.

Also,you can use this for pictures or any other animations, I've made animated banners this way too. I made the icon I'm using this same way too.

There may be another ways to use imageready. I know you can also start directly in imageready and make your animation from scratch, but I find it easier to make the frames in ps cs first.]


Hope that wasn't all confusing! If you have any questions,just leave me a comment!